As we all know that it's Mr. Perfectionist, Aamir Khan's birthday! In honor of this day we want to give a tribute to the different roles he has portrayed.
Sometimes a pehlwan, an alien or a boy next door, Aamir has shown his versatility time and time again. So it's time to take you guys through the 5 roles that took the cake!
Dangal
The biggest highlight of this movie was the transformation of Aamir Khan from being a well-built wrestler to the father with a paunch. For the film he actually put on 28 Kilos and weighed 98 Kilos during the shoot!
In fact, he put on so much weight that he faced trouble tying his shoe laces.
Now this is what you call commitment to your role!
Image courtesy – http://www.hindustantimes.com
2.PK
We want to give him full marks to his Tharki Chhokro & Nanga Punga dost wala avatar.
In and as PK, we we're truly convinced that Aamir Khan was a real life alien while watching the movie.
The child-like face, the eyes like headlights and the accent that he picked up, were all spot on!
Image Courtesy – data:image/jpeg;base64,
3. Ghajini
Ghajini saw Aamir portray two distinct roles, one being a simple & romantic businessman, while the other was an aggressive character who would do anything to avenge Kalpana's death.
The latter is what caught everyone's attention, all thanks to the numerous tattoos, the anger, the chiseled six pack body and how can we forget about the bald-headed look with the cut, that everyone wanted!
Image Courtesy – http://st1.bollywoodlife.com
4.Lagaan
Everyone loved Bhuvan, the simple villager willing to go to great lengths to save his village. This role required him to be dedicated, serious and extremely athletic. And we must say that no actor could have portrayed this role better than Aamir.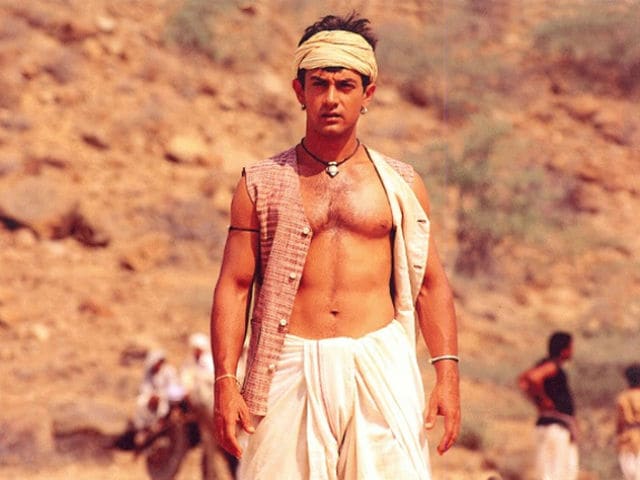 Image Courtesy – http://i.ndtvimg.com
5.Dhoom 3
Aamir Khan experimented with a totally different role as a villain in Dhoom 3. That actually wasn't the only highlight; he played a gymnast and a double role too! Not to forget, the topi that he wore in this film got pretty popular as well!
Image Courtesy – http://media1.santabanta.com
So these are our top 5 picks, but we must say that it was hard to choose from multiple epic roles that he has portrayed. But nonetheless we hope he continues to surprise us with his performances and transformations.
Catch all your favourite channels LIVE with #DeshKaTV! Subscribe today – http://www.dittotv.com/