The rivalry between the two giants is not just about football. It is about prestige and each clan's superiority over the other. On the occasion of the much awaited Hero's I-League Mohun Bagan v/s East Bengal FC match, here are 5 Facts you probably did not know about the two teams!
Mohun Bagan's Rise
Asia's oldest football club – Mohun Bagan defeated East Yorkshire Regiment in the IFA shield, in 1911 and created history. For India, this was way beyond a victory. Instead it was a revolution, a rebellion and a fight for India's independence from the British Raj. Right up to this day, not just fans but the entire country boasts about this victory.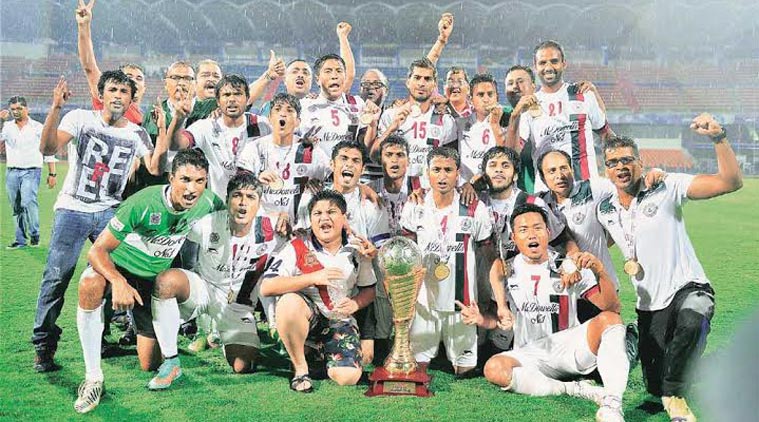 Image Courtesy – http://images.indianexpress.com/
East Bengal's Rise- The now known as East Bengal FC was founded in the year 1920 and was popularly known as 'Lal-Holud' army. The idea of creating another club was introduced by Sailesh Bose, an immigrant player who was excluded from a jorabagan line-up against Mohun Bagan. Post the launch of the National Football League, the club has remained in the top category.
Image Courtesy – http://images.performgroup.com/
The First Meeting
It was 1952 when the 2 teams met for the first time. East Bengal won the fixture 1-0. Nepal Chakraborty created history by scoring the only goal.
Image Courtesy – http://eastbengalfootballclub.com/
The Wow Moment
On 13th July, 1997, 131,000 supporters came to the Salt Lake stadium to watch the derby. The country witnessed an all-time high in terms of fan following that day.
Image Courtesy – https://justbeingsid.files.wordpress.com/
Extreme Fanaticism
A 46 year old man, didn't take up a job because it would prevent him from going to these football matches and cheering for his favourite team, Mohun Bagan. Another epic example is of 'Logenze mashi' a small time candy seller in Maidan area who is also regular to all the matches.
This healthy rivalry has been an integral part of the Bengali community and is often stretched beyond the fields of football and reaches its root. The passion and absolute indulgence is truly inspiring to watch. dittoTV wishes both the teams good luck for this upcoming match and all future matches.