Halloween is all about the spooky, the gory, the adrenaline rush and the ridiculous, but it's also about being different, fun and entertaining.
If you're confused about what to do this Halloween, don't worry because we have got you covered.
Here is the list of movies that are scary, fun, romantic and a perfect mix for everything you would want to watch tonight.
The Conjuring

Scary movies are especially creepy when they're based on true stories. This one is based on the real investigations of noted paranormal experts, Ed and Lorraine Warren.

In The Conjuring, the Perron family moves into a truly freaky-looking house when increasingly strange things begin to happen to them. Desperate to get rid of their tormenter, the Perrons call on the Warrens to investigate. What they find is straight out of your nightmares!
Image courtesy: http://www.chicagonow.com/
Casper

No Halloween movie list is every complete without this movie! On the surface, the movie's about a paranormal expert and his daughter, Kat moving into an abandoned mansion to get rid of the ghosts haunting it. But anyone who has seen this classic knows that the real essence of the movie lies in the beautiful friendship shared between Kat and Casper, the friendly ghost and how they help each other overcome tragedies in their respective lives.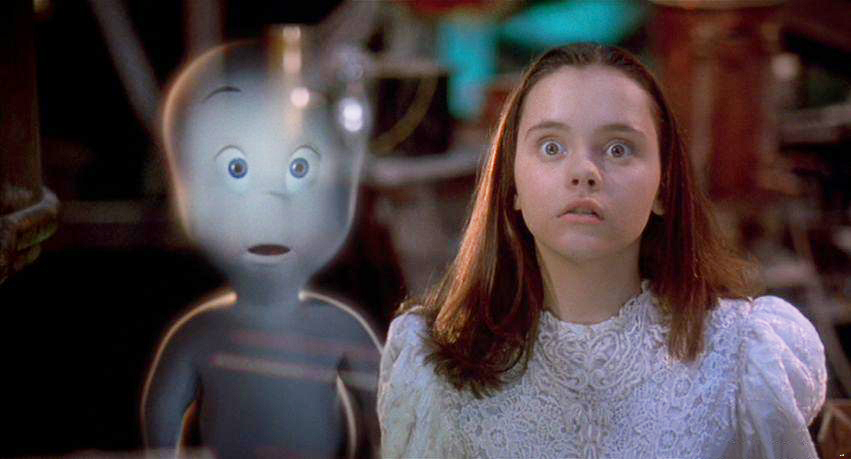 Image courtesy: http://www.okchicas.com/
3.  Warm Bodies
Warm Bodies is the perfect Halloween movie for hopeless romantics! In it, Nicholas Hoult, plays an unusual zombie who saves a living girl instead of eating her and their budding relationship might just be what it takes to bring some life back into their post-apocalyptic world!
Image courtesy:
Image courtesy: upload.wikimedia.org/
The Addams Family

They're very creepy and totally perfect for Halloween. We've all seen the cartoon with the same name as a kid and some of us still clearly remember the catchy tune of the song in it.

Their home is filled with dark magic and the Addams find it equally hard to adapt to the outside world when they are forced out of their home.
Image courtesy: upload.wikimedia.org
Monsters Inc.
At Monsters, Inc., the most important thing is scaring kids, because their screams power the town of Monstropolis. Sulley and Mike take pride in their job, and want to be the best in the business. When a little girl ends up in the monster town, mayhem ensues for the two friends. While trying to keep her hidden and figure out how to get her back home, they realize that kids aren't as bad as they once thought — and maybe it's not so important to scare them.
Image courtesy: 54disneyreviews.files.wordpress.com
Here's wishing you all a very Happy Halloween!
Download dittoTV and enjoy 100+ Live TV channels on-the-go for just Rs.20/month.