Champions League action is back from tonight and football fans all over India are going to have a busy night cheering their teams in week 5 of Europe's most coveted trophy.
Defending champions Real Madrid travel to Portugal to take on Sporting CP, hoping to keep pace with Borussia Dortmund. Sevilla and Juventus will meet with the top spot in Group H on the line, and Tottenham Hotspur need a win over AS Monaco. These games will be aired live on dittoTV on 23rd November at 12.15am.
Image courtesy: http://www.uefa.org/
PSG will travel to the Emirates Stadium on 24th November at 12.15am to take on Arsenal for the top spot in Group A, one of the groups where the two teams to advance to the knockout stage have been decided.
PSG haven't been nearly as dominant in Ligue 1 this season as they have been in years past, but the visitors enter their next clash in fine form.
Arsenal dropped points on Saturday, playing out a 1-1 draw at Manchester United, and manager Arsene Wenger acknowledged his team wasn't good enough.
Image courtesy: mirror.co.uk
Real cruised to a 3-0 win over rivals Atletico Madrid in La Liga on Saturday, led by Cristiano Ronaldo, who added yet another hat-trick to his impressive collection. Los Blancos were far from their best, but they did a great job limiting Atletico in midfield and made the most of their chances.
Image courtesy: http://www.uefa.com/
Spurs find themselves outside of the top two spots in Group E and face a difficult trip to Monaco on Tuesday. The hosts have lost just two matches in Ligue 1 all season and sit level on points with PSG—and they've been just as good in Europe.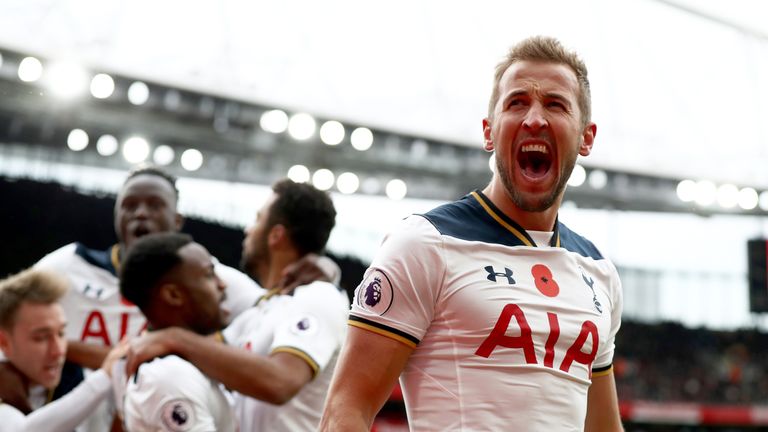 Image courtesy: http://e1.365dm.com/
With so much action happening tonight and tomorrow, we all are surely in a treat!
There's no reason to miss any of it as you can watch it LIVE only on dittoTV.
Download dittoTV now and enjoy 100+ LIVE TV channels for Rs.20/month.