Sometimes a simple dream can change everything. A little push inspired by creative insanity is where the beauty lies. In the case of the legendary Dhundiraj Govind Phalke, the face of India's popular culture was born with a simple "lights, camera, action" over a century ago. On May 3, 1913, Raja Harishchandra, India's first feature film, released and was declared a hit.
A 100 years later, we bring you some facts about the film that you probably didn't know!
The Push
After having worked long enough in the Archaeological Society of India and then as a printer, Dhundiraj Govind Phalke decided to take a leap of faith and stake everything he had on making a film. Dadasaheb Phalke pledged his life insurance policies, his wife sold her jewellery to raise money for the film. It is said that he was actually inspired by a French film The Life Of Christ (1902)
Image Courtesy – http://2.bp.blogspot.com/
The blunt advertisement
Like all film makers, Dadasaheb put out an advertisement seeking handsome actors. Unfortunately that brought so much amateur and inadequate talent that he was pushed to put in a line "ugly faces need not apply."
Image Courtesy – https://upload.wikimedia.org
Destiny strikes
Since in those days acting was not considered a decent profession for women, Dadasaheb Phalke was forced to cast a male actor, Anna Salunke, (a cook) in the role of Queen Taramati.
I
Image Courtesy – https://upload.wikimedia.org
White lies and insanity
He had asked his cast and crew to say that they were working in Dadasaheb's "factory" while the filming took place.
The creator of India's first feature film, was actually told that he was mad. His friends even tried to admit him into an asylum.
Im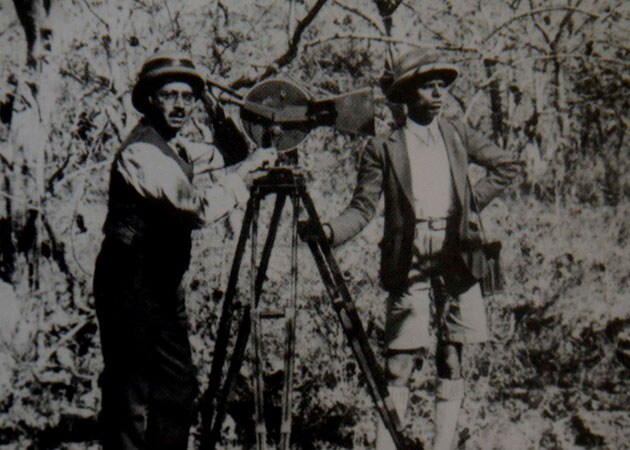 Image Courtesy – http://i.ndtvimg.com/
Marketing genius
To pull the audience away from theatre and to feature films, Dadasaheb Phalke promoted his films as: "A performance with 57,000 photographs. A picture two miles long. All for only three annas."
Image Courtesy – http://www.udupitoday.com/
It's a hit!
Raja Harishchandra released in Mumbai's Coronation Theatre and ran for 23 days straight. It was also shown in London in 1914 and was a big HIT!
Image Courtesy -http://india24.xyz/wp-content
No dream is ever too small or big. All it takes is faith and the decision to follow your heart. This is what Dadasaheb Phalke taught us. We will always remember him as the man who changed face of India's popular culture.
Image Courtesy – http://newsworldindia.in/