Starting off, we'd like to wish all the women out there, a very Happy International Women's Day!
On this occasion, let's talk about the Bollywood characters that have become an inspiration to a lot of women.
Apart from their dialogues and unique personalities, their attitude and spirit is something that the audience has latched on to.
So without any further ado, here are the top 6 Bollywood female characters that inspired us & taught us something new.
Rani a.k.a The Queen!
This award winning character portrayed by Kangana Ranaut taught us that all odds may be against you or you may feel like a misfit, but you shouldn't stop trying, dreaming and living life to the fullest.
Rani did win our hearts and we're sure she inspired a lot of people to take on a solo trip, meet different people and be proud of who you are!
Image Courtesy – https://madaboutmoviez.files.wordpress.com
2.Jab We Met Geet
 By god, this Bhatinda ki Sikhni took the word 'BINDAAS' to a whole new level. Everyone wanted to be this bubbly girl next door and everyone had started talking just like her.
But one important lesson we learned from Geet is that you must never stop being yourself, no matter what!
Image Courtesy – http://3.bp.blogspot.com/
3 and 4. Chashmish Nainas
We decided to club both the Nainas of Kal Ho Na Ho and Yeh Jawaani Hai Deewani as they are quite different from each other, but they have a similar journey. Their stories started out on a serious not, but as their stories unfolded, they began to accept new ways of life and started to live life to the fullest.
One thing that we learned from both of them is that change is always good!
Image Courtesy – http://img01.ibnlive.in/        Image Courtesy – https://s-media-cache–ak0.pinimg.com
Mary Kom a.k.a Priyanka Chopra
Nobody can forget how well Piggy Chops adapted to the character of Mary Kom.
The real life Mary and the reel life Mary taught us how you must never stop following your dreams, to never let the odds stop you and most importantly, if you have what it takes then you will definitely get to where you want to be.
Image Courtesy – data:image/jpeg;base64
Bollywood ki Senorita, Simran
She's probably the most iconic character of all times and one major reason for this is that she taught us how to love.
This is  certainly a reel life story, but everyone wanted to make it a real life story and Simran's beyhadh pyaar for Raj made this all happen.
These six characters have taken things beyond the BIG screen and we salute them and all the other women who never give up in life and always look to teaching us something new.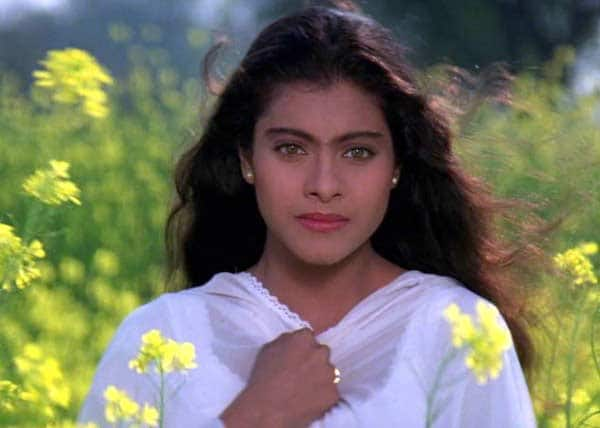 Image Courtesy – http://st1.bollywoodlife.com