This year's Victoria's Secret Fashion Show, held in Paris was the biggest and best yet. Here are 5 moments that you have to watch out on the Victoria Secret Show!
The Bedazzled entry
Elsa Hosk looked gorgeous & kicked off the show bedazzled in one of the most eccentric looks. She opened in a blue lace bra, with a gigantic Chinese dragon draped across her body and on her back. She followed this look with a cherry on the cake. Elsa mesmerised the audience with thigh-high red and blue boots, and yes it was stunning.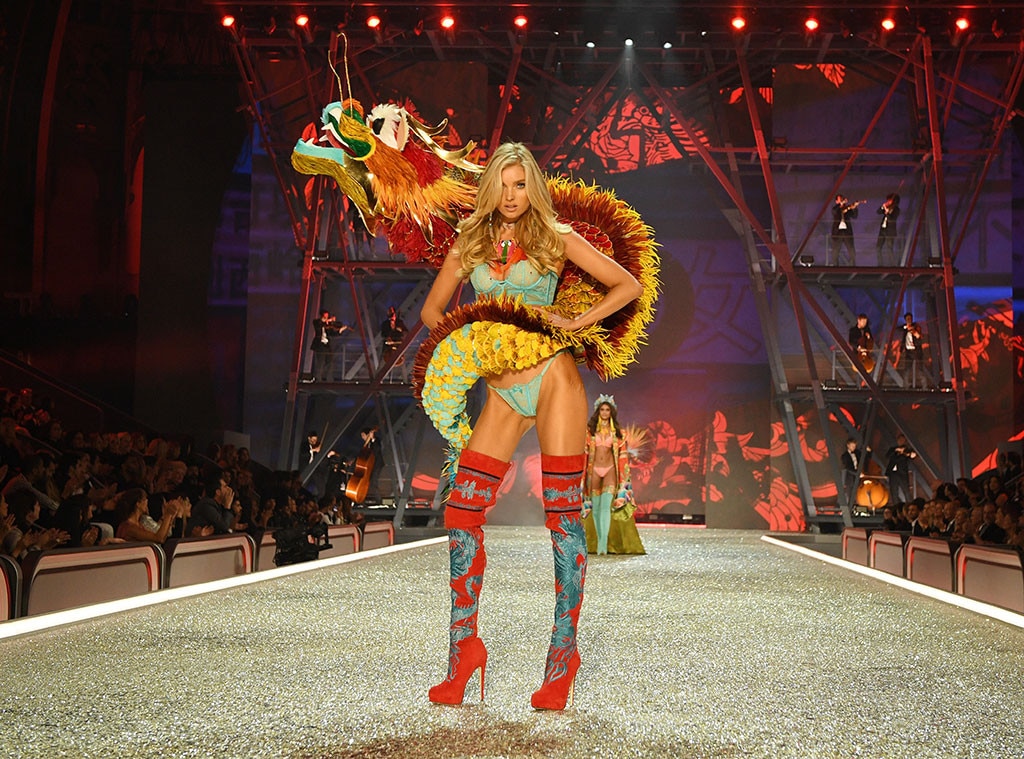 Image Courtesy -http://www.eonline.com
2.) Three stars, one stage, a million sparks!
Lady Gaga, The Weekend & Bruno Mars' performance at the Victoria Secret ShowLady only added to the charisma of the show. Gaga known for her extreme fashion sense, performed three tracks from her new album Joanne in multiple style statements. The audience got a chance to see Bruno Mars perform "24k Magic" from his new album and to top it all off The Weekend performed his viral hit "StarBoy"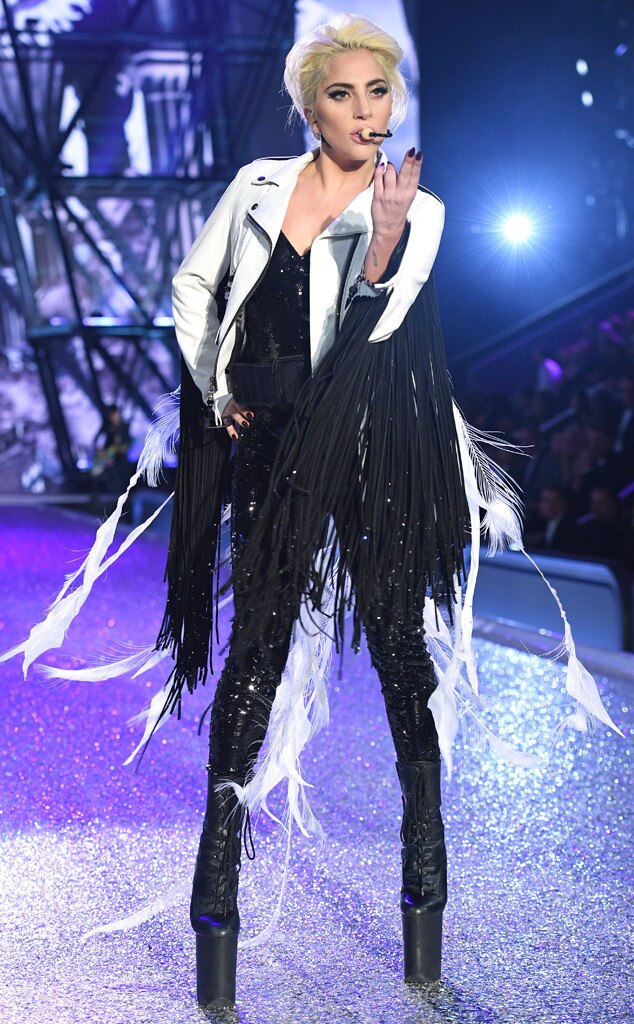 Image Courtesy-http://www.directlyrics.com/
The Fantasy Bra
Los Angeles model Jasmine Tooke's turned heads in the $3 million diamond and emerald- encrusted fantasy bra. The bra was designed by Eddie Borgo and is made up of nearly 9,000 precious gemstones. It's true what they say, diamonds are a girl's best friend.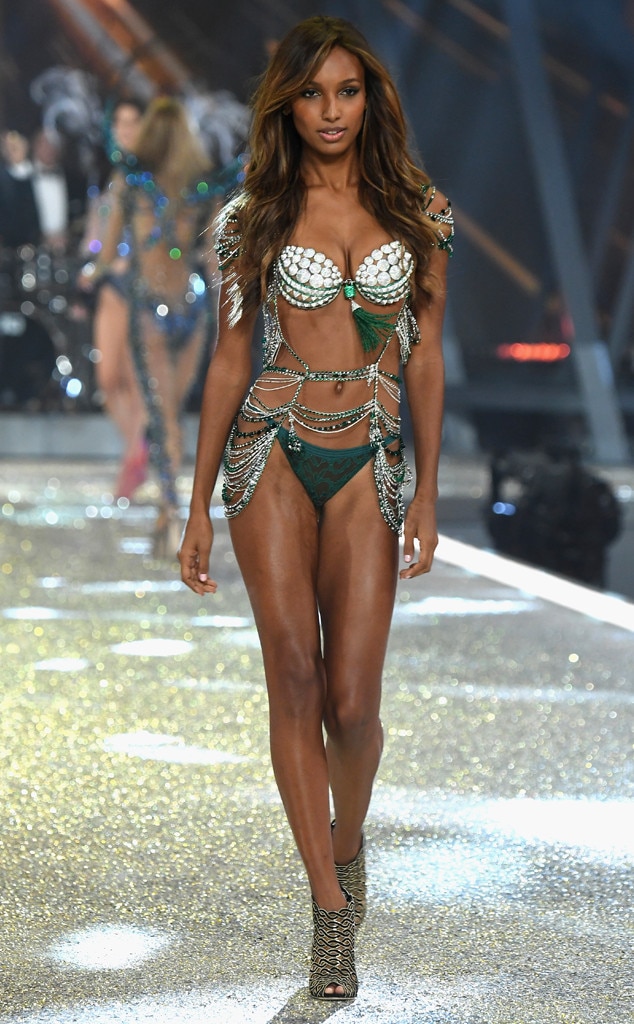 Image Courtesy -http://www.eonline.com
On the Runway!
Every broken heart's dream is to walk past their ex looking so stunning that it makes them eat their heart out. Well Bella Hadid made this a reality as she strut past the "Starboy" himself in a metallic gray corset bang in the middle of his performance.  The two locked eyes while she walked passed him, and as a little bit of salt on the wound, even did a little shimmy
Image Courtesy -http://www.usmagazine.com
Saving the best for the last
Angel Adriana Lima left the attendees drooling in a sexy red lace halter- style top with hunter green cut out bottoms.She really did get into the holiday spirit while wearing Christmas colors and was the perfect naughty Santa's helper.
Image Courtesy-http://www.dailymail.co.uk/
Bring in your New Year and party in style by watching the Victoria Secret Fashion Show 2016 on 31st December at 11 pm on Zee Café HD with Ditto TV.
Download dittotv now and enjoy 100+ LIVE TV channels on the go for Rs. 20/month.