He's crazy, wacky and probably the most ingenious comic performers of his generation. Sacha Baron Cohen has played and immortalized characters that definitely aren't slipping out of anyone's memory anytime soon! Starting off as a model, then becoming a newscaster and ultimately learning under Master Clown Philippe Gaulier in France; basically the talented actor is a freak of nature!
Errr sorry Sacha! Well, as the actor turns 44 today, we take you through some of the most memorable characters he's played on the silver screen. And going by the immense hard work he's put in, here's Sacha's first character Ali-G, giving the actor a little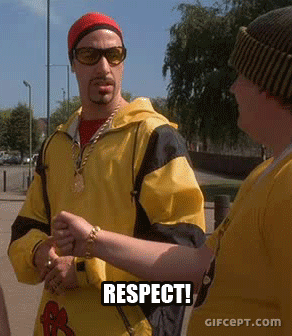 That's because one year after Ali-G premièred on the '11 o'clock Show', GQ named him comedian of the year. He also won Best Newcomer at the 1999 British Comedy Awards, and at the British Academy Television Awards he was nominated for Best British Entertainment Performance!
The next one was what shot Sasha into superstardom, as he caused a riot with his role of a deluded Kazakh reporter named Borat. Yup, no reason why you shouldn't love this one.
He then danced his way into his next role, as he went from this-
To a little more unconventional, yet universally loved King Julien XIII in the cult hit animated film 'Madagascar.' Needless to say his dancing skills were as good as ever.
Last but not the least, he starred once again in a rib-tickling comedy as Supreme Leader General Aladeen in 'The Dictator', where once again he thrived in the unconventional!
So to wish the gifted funny man a happy birthday, we leave you with Sacha's words of wisdom to all aspiring comic acts. Happy birthday Sacha Baron Cohen!